A professionally designed campaign and incentive prize draw for your business and employees to reduce car use and increase sustainability

Register your organisation's details and we'll get in touch. It only takes a few minutes to subscribe to the right 1dayaweek package for you.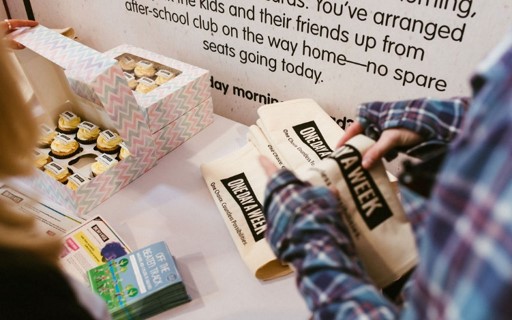 Once you've signed up, we'll pop your promotional pack in the post and you'll be ready to start your 1dayaweek journey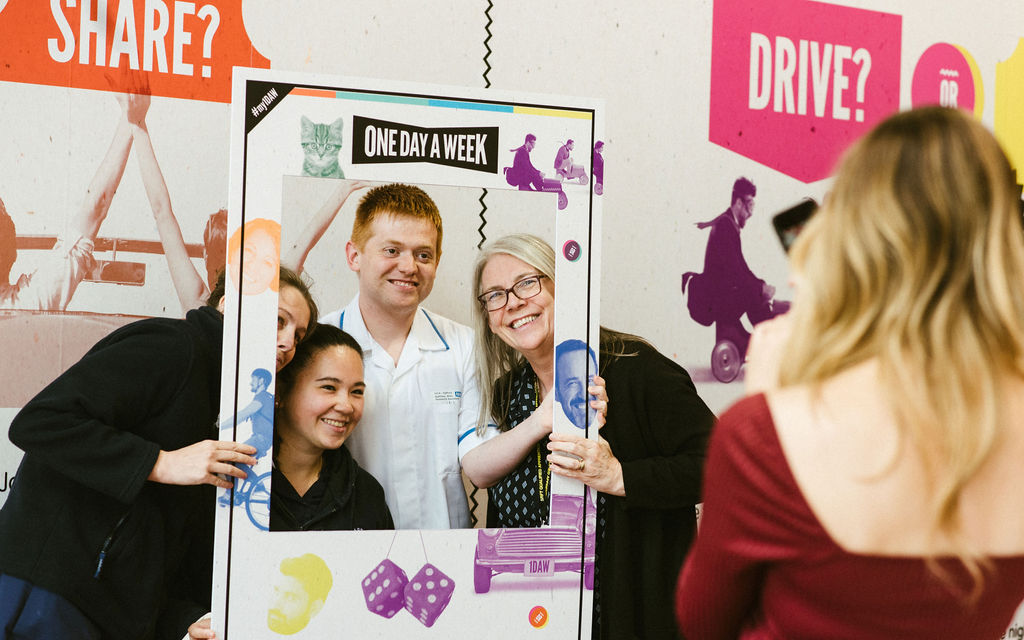 Once you've received all the information and materials, it's time to get going!
1dayaweek is the ground-breaking behavioural change campaign that gives you real, cost-saving solutions to congestion, parking pressures and site accessibility.
You get advice and support from experienced travel planners to help your business or development get the most from a better way of travelling.
Get in touch today for a friendly, informal chat – or read on to find out why we do what we do.
The decision to prioritise car travel is out of date – it's damaging the economy. It's damaging the environment. And it could be damaging your business. 
We think it's time for a change – here's a few reasons why:
29% of adults are now obese
1 in 6 people suffer from depression
Road transport is the biggest cause of pollution
Traffic levels could grow by 43% by 2050
67% of workers travel to work by car
But change is hard, right?
Not with 1dayaweek.
Real incentives – our big cash prizes get even the most ardent driver out of their cars
Co created campaign – designed by car drivers for car drivers
Social norms and peer learning – our campaign is designed so friends encourage friends
Knowing we need to change but not knowing how is frustrating. This impacts on our performance, health and well-being. If it's your employees that are feeling this frustration, productivity naturally falls affecting your organisation's outputs.
We make reducing car use easy
1dayaweek is a positive behaviour change campaign without judgement or criticism. You get everything you need to run a high quality, eye catching campaign and your employees get an effective and ongoing incentive to leave the car at home
"One of the big ways we can tackle carbon and air pollution is getting people out of their car and travelling more sustainably to the trust, and that's where 1dayaweek comes in. They help get the word out about the different ways people can get to our sites. It can really help the trust to reduce our contribution to air pollution."
"We have introduced the 1DAW branding, messages and promotional activity on a rolling basis since May 2019 at our Salford Care Organisation. Even from these early stages we are seeing good awareness of 1DAW and the positive message it brings. Our existing active and sustainable travellers are feeling more empowered and act as our informal champions and we have staff coming back to us asking actively to take part in 1DAW."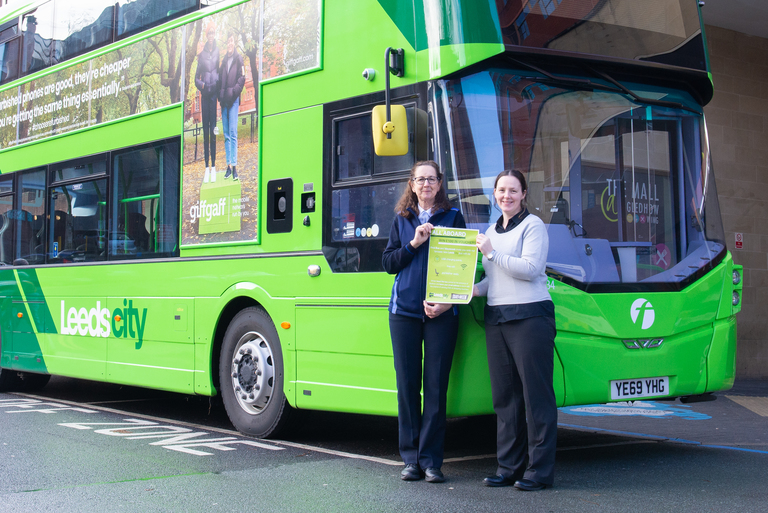 We are delighted that Leeds Teaching Hospital NHS Trust have decided to extend their 1dayaweek membership!